Louis Stone: London. (28 June 1898 – 12 January 1969)
Lew Stone was one of the supreme bandleaders of the British dance band era. "He was known as a skilful, innovative and imaginative musical arranger."
An accomplished pianist, Lew Stone started doing arrangement for some of the best dance bands in the 1920's and 30's. These include The Savoy Orpheans; Ray Starita and his Ambassador's Band; Jack Hylton Orchestra; Jack Payne's BBC Dance Orchestra and many more.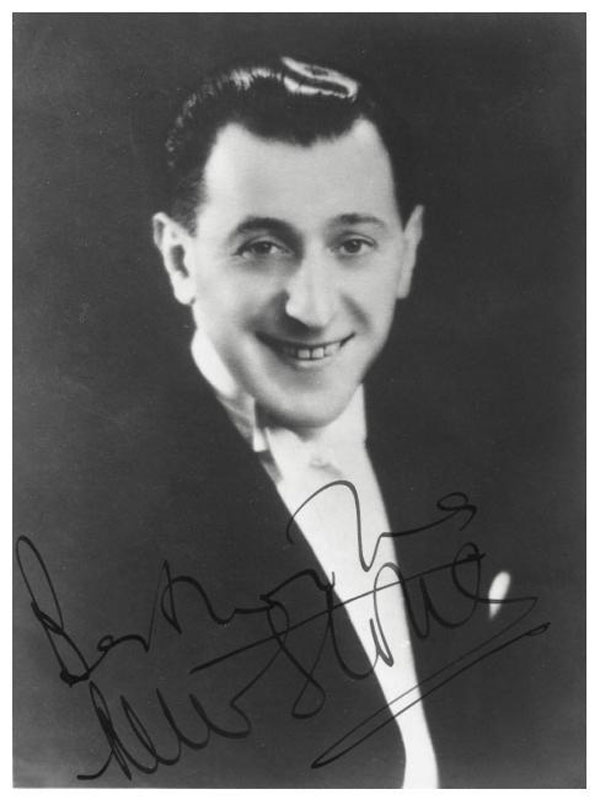 ---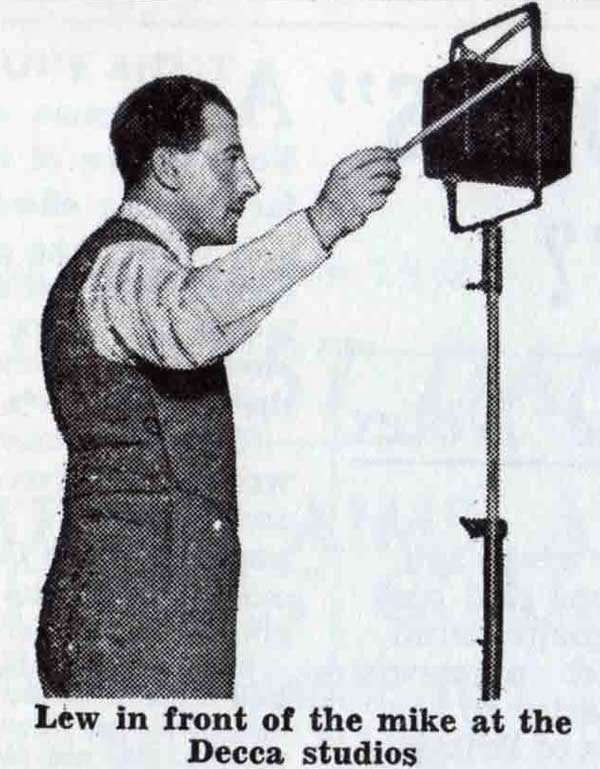 ---
---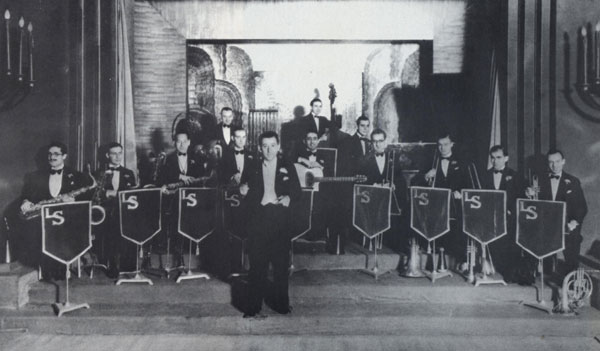 ---
---
Timeline:
1927 to 1931 - Stone's arrangements for the Bert Ambrose Orchestra made it one the best orchestras of its time.


1931 - Lew joined the Roy Fox Orchestra at the Monseigneur Restaurant as pianist and arranger. Soon he became an invaluable asset and in October, when Roy Fox became ill with pleurisy and went to Switzerland to recuperate. It was Lew Stone who took over the Orchestra. By the time Roy Fox returned in April 1932, his orchestra was one of the most popular in London.
Lew had a very relaxed manner with the boys and would encourage their strong points and would give soloists free reign to flourish. The band in return would look up to their mentor and when Roy Fox's contract came up for renewal, the Monseigneur management offered Lew the contract. When Lew accepted the offer, the band's loyalty came through. They all wanted to stay with Lew Stone except for trumpet player Sid Buckman who would join Roy Fox at his new residency at the Café Anglais. "I did not take over Fox's band, they took me over".
Roy Fox had lost his musicians but he wanted to keep his star attraction, Al Bowlly. A court battle ensued and Fox lost. Al Bowlly would remain with the newly formed Lew Stone Band.
For the next few years, the Lew Stone Band floated between the Monseigneur Restaurant and the Café Anglais. In late 1934, Al Bowlly left for the States with Ray Noble. Lew Stone started using some of the band for vocals and employed Alan Kane as main vocalist.


1931 to 1934 - As well as running his band, Lew Stone also became musical director for British & Dominions Film Corporation at Elstree Studios and later worked with other film companies. "About 40 pre-1947 films which involved Stone with his band or as musical director."


1936 - The band also began to broadcast regularly for commercial radio stations Radio Normandy and Radio Luxembourg.


1937 - Lew reduced the band and continued playing at the Café Anglais and also stared working as musical director for several West End shows. By the end of the year Al Bowlly returned to England and in February 1938 began recording again with Lew Stone.


1938 - In June 1938, the band was the first name band to play at Butlins Holiday Camps.


1940's and 50's - The war years saw the band reduced to a seven piece with Lew on the novachord. After the war, the band as a 14-piece outfit continued with residencies at the Embassy Club, Pigalle Restaurant and Oddenino's Restaurant.


1960 to 1968 - The band was reduced further and became Lew Stone and his Sextet. They played regularly on radio shows "Music While You Work" and later also appearing weekly, for nearly two years in "The Bands Played On". During the 1960's Lew Stone also started his own entertainments agency.


---
Links and info about Lew Stone
---